These are the same pictures found in the Interior slide show in an album format.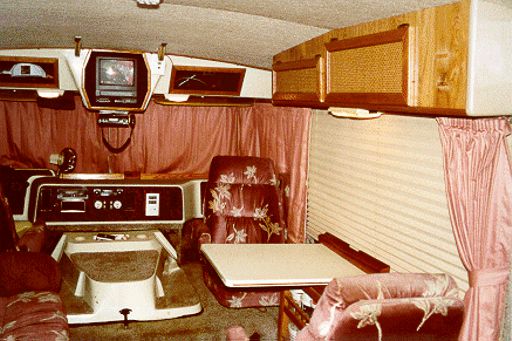 Set up for the night with the table unfolded and the passenger seat turned. All models except the 23 ft. Twin Bed.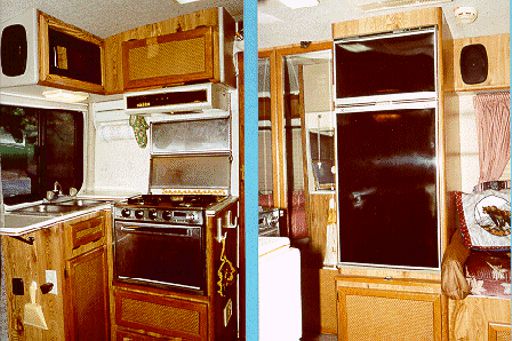 The kitchen area with the stove and twin sinks on the left and the refrigerator / freezer on the right. All 23 ft. models except Twin Bed.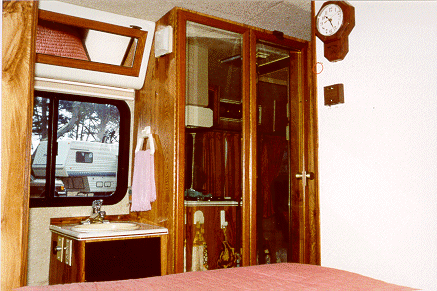 Looking over the bed at the wardrobe and vanity in the 23 ft. Rear Bath model. Toilet and shower are to the left of the vanity.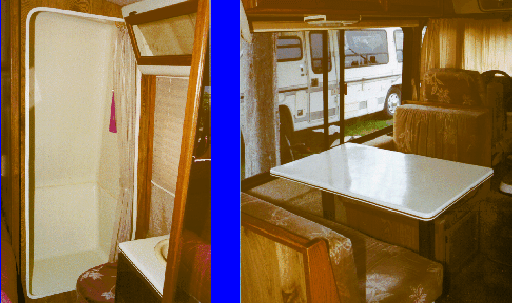 Shower, toilet (covered) and vanity next to bed in Rear Bath model. Optional dinette can replace the couch, standard on 23' Twin Bed.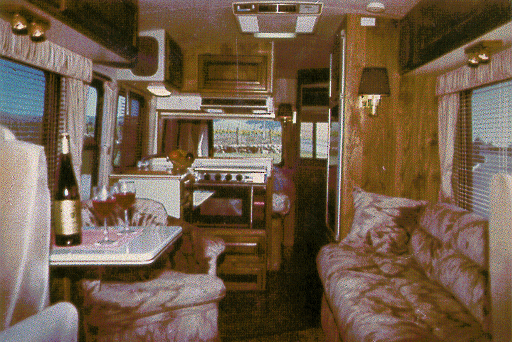 The view from the front through the Rear Bath model with the Sable Velour upholstery.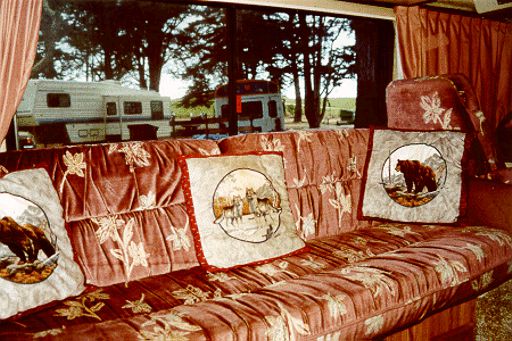 The couch has seat belts for three and storage below. It is standard on all models except the 23 ft. Twin bed.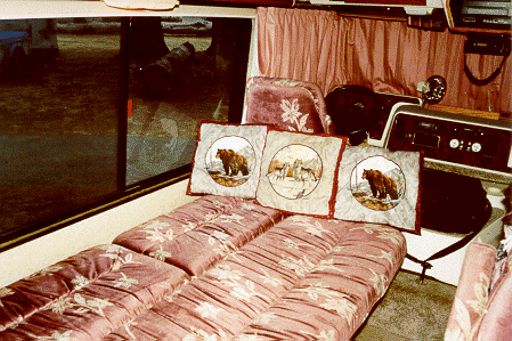 Unfolded the couch sleeps two good friends. The dinette also makes up into a bed.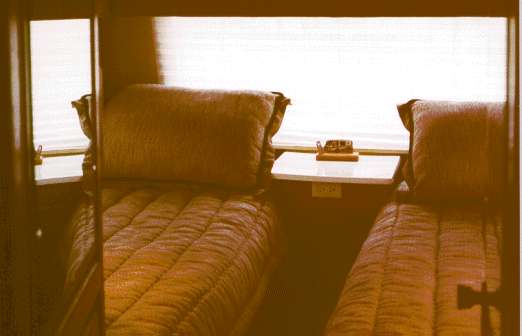 Twin beds in a 29 footer. A Queen sized bed configuration is also available.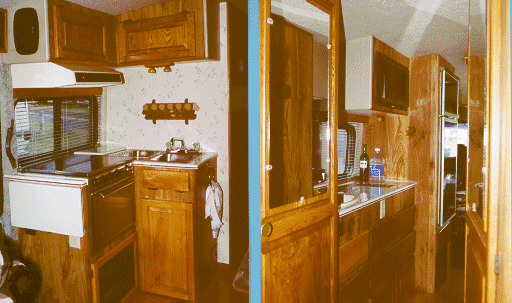 The 29 footer: Kitchen area viewed from front; wardrobe, vanity, and refrigerator viewed from bedroom; the bathroom is to the right.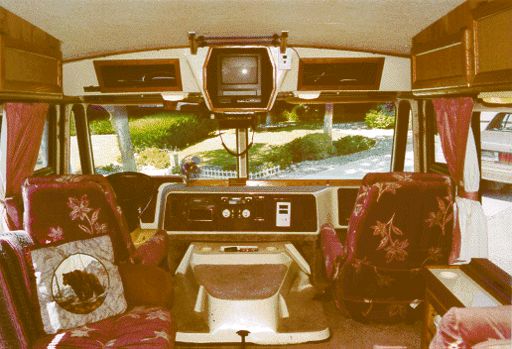 Ready for the road with the table stowed. The living area layout is basically the same on all models except the 23 ft. Twin Bed.