George Kinnison's
Confirmation of Murphy's Law
Tips on Troubleshooting
By
George Kinnison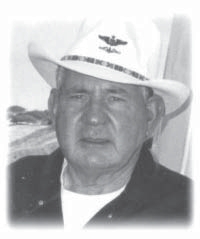 As most of you know, my Aero Cruiser has been out of commission for approximately a year. Pat & I limped home from the Gold Beach Rally with the old trusty Aero wanting to stop running at idle speed, so every stop sign became a challenge.

I coaxed it up my driveway and snuggled it in its own garage - little did I realize that spider webs would collect in the tire tread before it would take a trip again.

Diagnosing the Problem
Step #1: Contacted the best of mechanics in San Diego North County - actually were in Fallbrook with the "latest state of the art" diagnostic equipment made by "snap on" - started the engine - RPM varied between 950 & 1250 to zero with vacuum gage showing same thing - start engine - put in drive - engine stops - OK - must be shut down relay as it controls fuel & ignition. Replace relay - no help - OK, check AC relay in the same circuit - same results - OK check EGR valve - MAP sensor - Ox sensor - all in idle circuit - NO RESULTS - OK - fuel filter and fuel pressure regulator - regulator pressure low - change it - now pressure goes from 10.5 to 13.5 PSI - that's good but no change on engine condition. Now ignition system - replace ignition module (Hall Effect), cap - coil - wires - plugs - all with original factory equipment (OEM). So now all engine components check out and in limits shown by the diagnostic machine. Replace all vacuum lines related to these change items - no change on engine - the gremlins are still plugging Murphy's Law.

Engine Computer
New path of logic: The single board engine controller (SBEC) computer controls all operational functions of the engine must be a bad computer. So - computer removed - removed cover and find the silicon is coal black and it looks like the dry lake cracks in the Mojave FRIED DESERT - OH Boy!! Ray of hope, this has to be the problem - by this time the engine won't start at all!!

Next problem: Must verify the proper computer part number in order to get one from Chrysler. New ones are no longer built after ten years - but Chrysler does rebuild them - need part number - my computer beyond rebuilding. After checking other members in the club - found serial and part number difficult to read the number on the outside, which was on a silver stick on label. 10 or 12 years had taken their toll. I was finally able to get 7 coaches part numbers (LGS Chassis) - found there were 2 different computers used: 1-R-4557573 (my number) & 2- 4557021. OK, now I can order a rebuilt Chrysler computer by using this information: SBEC - 1990 RD body, 5.9 liter EFI, 3-speed automatic transmition, light duty- rear wheel drive, California emissions.

Six weeks later received the computer (R-4557573) from Chrysler re-manufacturing plant in Canada. Put on Aero - will start but won't accelerate - check onboard fault test - shows open in over drive circuit & open in turbo section. We have received a 4 speed automatic with Federal emissions. Call to Chrysler. We now have an open line with no delays on calls. OK, we'll check & call you back. Next day we are told that the wrong computer was put in the wrong shipping carton - don't know how many were sent out that way to Chrysler dealers!!?? We had one through Car Quest that would not start engine. OK, now must prove which computer is really required. My old one is trashed and unusable for that purpose.

New line of logic: Find one on an operational vehicle. Mark Keeler lives close to me and has an LGS - 1991 with only 20,000 miles on it (Charlie Morledges #2 coach) Mark agreed to loan me his computer and verify the true part number. To make another long story short, I took Marks unit and put it on my coach - still won't run. I also took the second computer I got from Chrysler (4557021) same as Marks and put it on Marks coach - worked like a charm (would allow stalling torque converter). Now, we finally see light at the end of the tunnel after spending several months of computer tracking on the Chrysler system!!


Aero Cruisers had 2 different computers as they left Gardner Pacific!! Part numbers R-4557573 & 4557021 are completely interchangeable. The computer may be located in one of two different areas. Look for cooling hose on carburetor to computer housing:
Parallel to frame and right side of radiator (as view from front)
Below floor boards. Behind steering box and steering column.
| | |
| --- | --- |
| Computer with the cover on. | Computer with the cover off. |
Now all this is fine, except my engine still does not run - Murphy's Law still at large - because my computer was slowly failing, we were led down the wrong path of logic - with the known proper computer, it must be in the fuel supply system!
Fuel Injectors
Next path of logic: The repair shop had zeroed in on the injectors - had tried 3 sets from Napa - all rebuilts, then finally ordered set new from Chrysler. Still engine would not run. Had a 4 day weekend so I brought the coach home (could drive it if pinched return line and built up pressure on injectors). By this time my coach really started to look neglected as it has always been in garage except on trips. After being home for a couple of days, I decided to check a few things. I shine a flashlight in the carb as engine goes up & down in RPM and notice left injector spray pattern is completely different than the other. New Chrysler injectors, I do some pulling and tugging on the electrical harness and find I can get the engine to act normal without the clamp on the fuel line. Now this a good thing!! I take the coach back to the shop on Tuesday and tell them what I had found. (He asked me if I wanted a job). Now we order all electrical harness for the injectors from Chrysler. It comes but will not connect to the injectors. Our injectors require a molded injector hood with polarity designed in the connections and a 6 inch pigtail to plug into our engine harness. Hot line to Chrysler - low and behold, we find out they had sent the wrong injectors and our coaches take an injector that shows in the supply computer as export 5.9 engines only. One week later we have another set of injectors and a set of molded electrical hood harness as a matched set. Ten minutes after arrival, all installed in my engine, hit the starter and the engine starts immediately and runs like a clock!
My coach & Aero Cruisers have become well known to Chrysler problem solvers as well as many other so called experts of computer controlled engines. The local guys claim to fame is they can fix vehicles that nobody else can!! This was a challenge to them and they ate over half of the labor & all injectors and computer costs. These guys now know more about Aero Cruisers than anybody in the whole USA.
This problem taught a few so called expert mechanics a little humility & that's good. It is also a lesson in frustration; even your frustration becomes frustrated!! And it certainly proves there is a Murphy's Law!

Injector part # 4778464-AB
Injector cap electrical harness #4288286
Chrysler wrong injector # 53008487
HAVE FAITH!

Return to the Tip List.


-- Disclaimer --

Information on this Web Site is provided by members of the "Aero Cruiser Classics" Motor home Club. All information on this site is contributed by the club members or outside sources and is believed to be reliable; however, there is no warranty or guarantee that said information or advice is correct or free of defect. It is offered on a best effort basis and is to be used at your own risk.

---
Copyright© 1999-2016
Freelance Ink.
All Rights Reserved.

---